Green Gemstone Gemstone Choker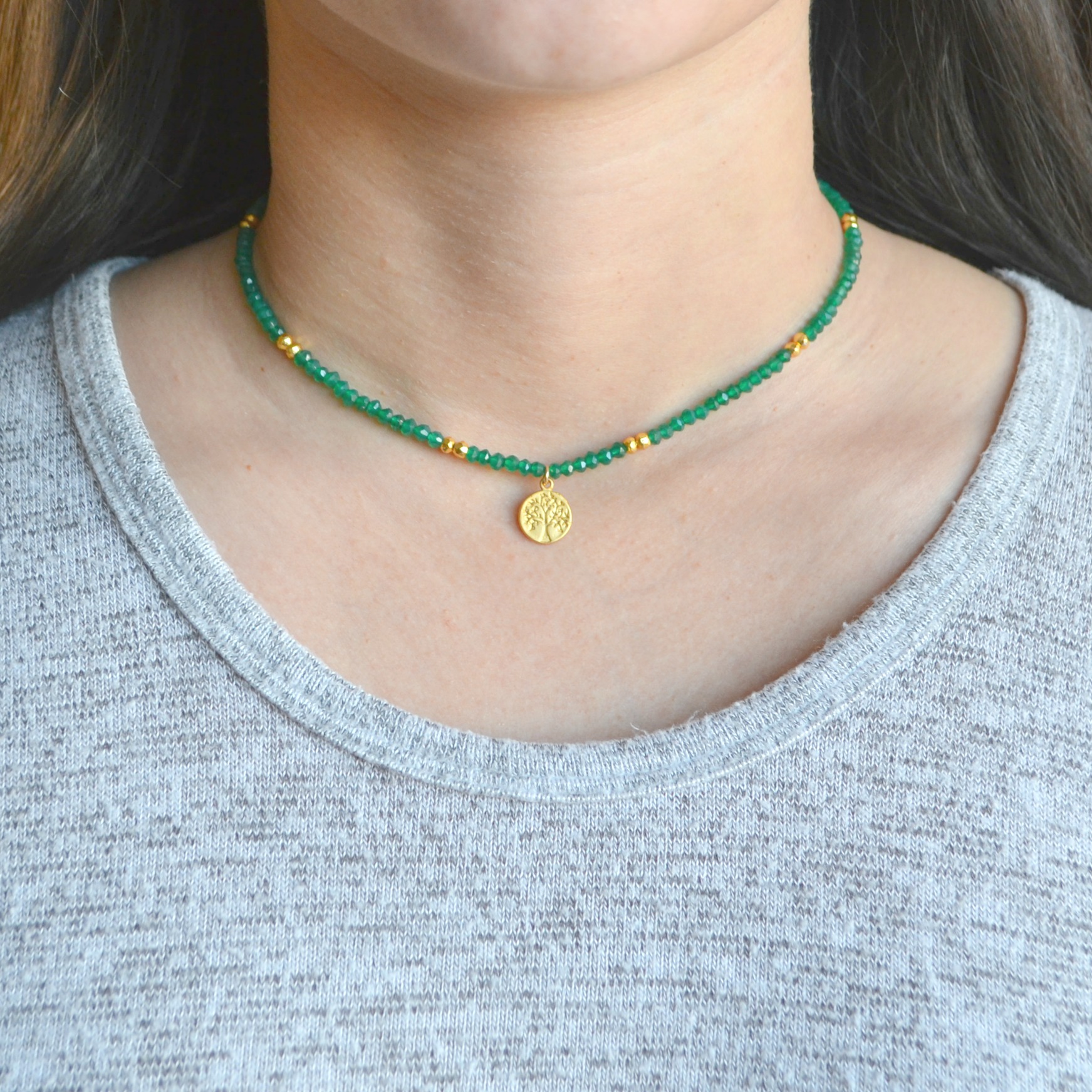 Green Gemstone Gemstone Choker
Green Onyx Gemstone Choker Necklace ❤

This beautiful choker necklace is the perfect necklace for 2017. It is delicate, dainty, and luxurious. Perfect gift for any loved one or for yourself. Chokers are the biggest trend for 2017, and this necklace is definitely eye catching.

Materials:
This gemstone choker necklace is made with beautiful roundel green onyx stone beads, gold vermeil Tree Of Life charm, and finished with gold filled findings.

Length:
Length of this necklace is 14 1/2 inches and can be customized.

Color:
The onyx gemstone beads are a kelly green color. This necklace comes in other colors- burgundy, navy, and deep purple. Please view our shop for those other listings.